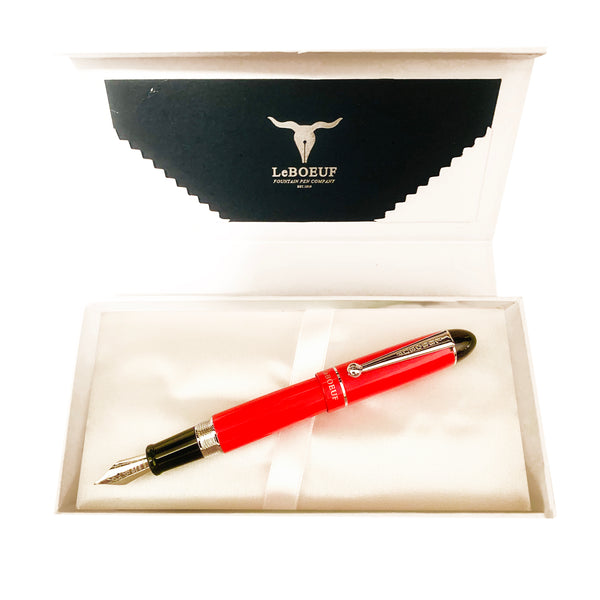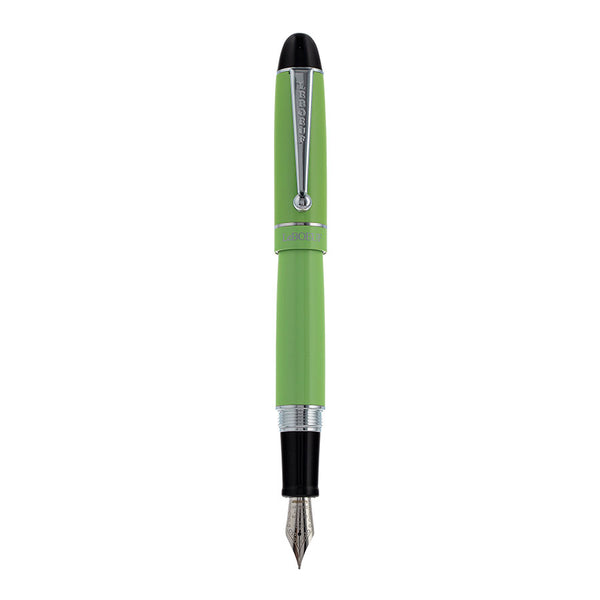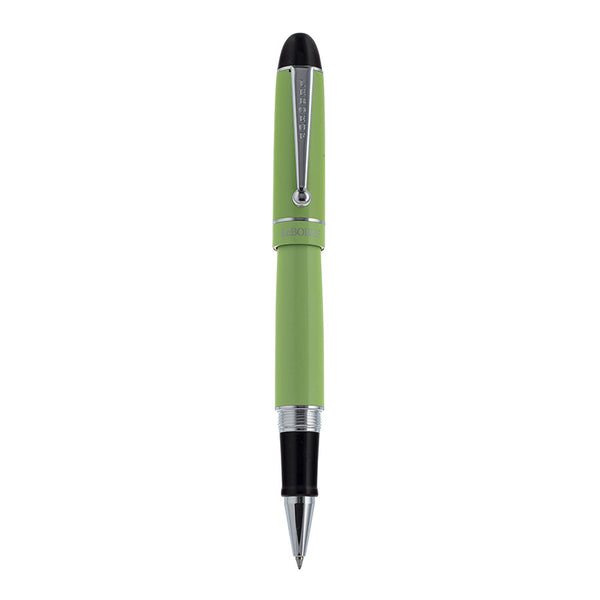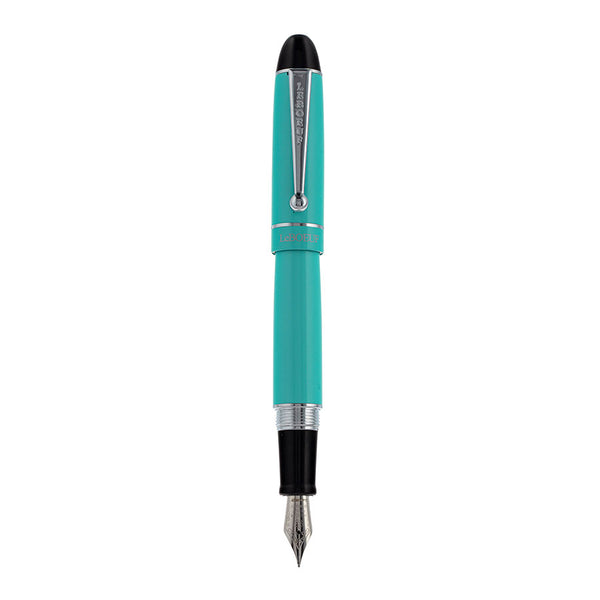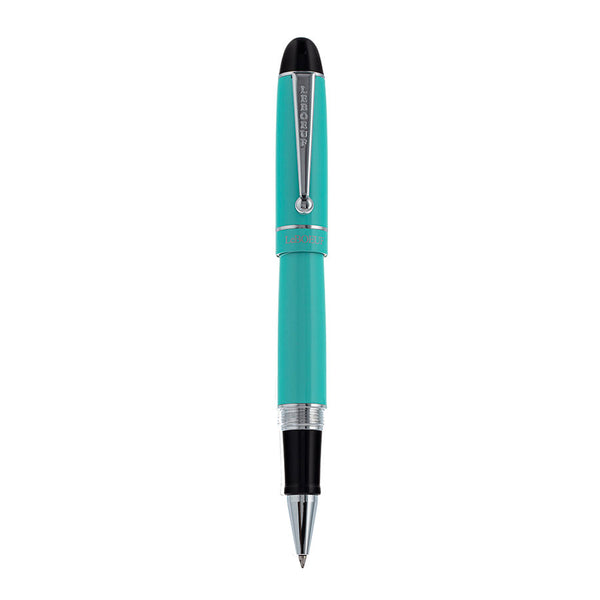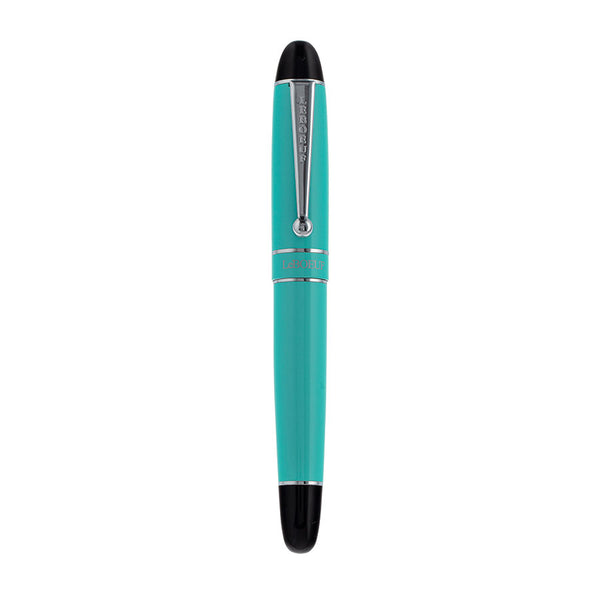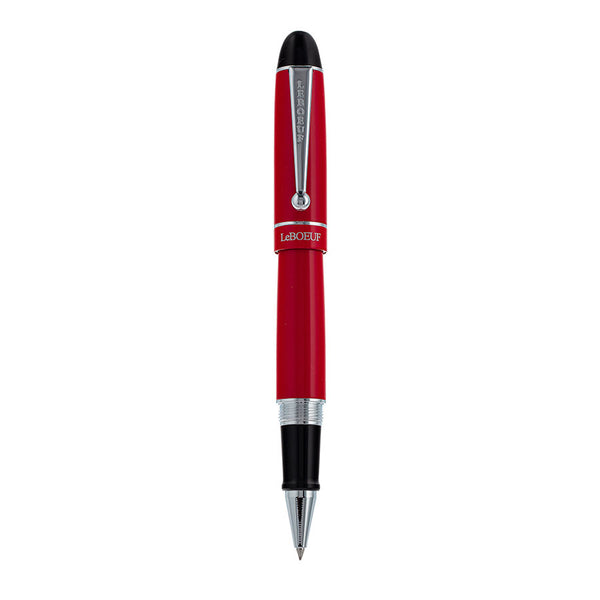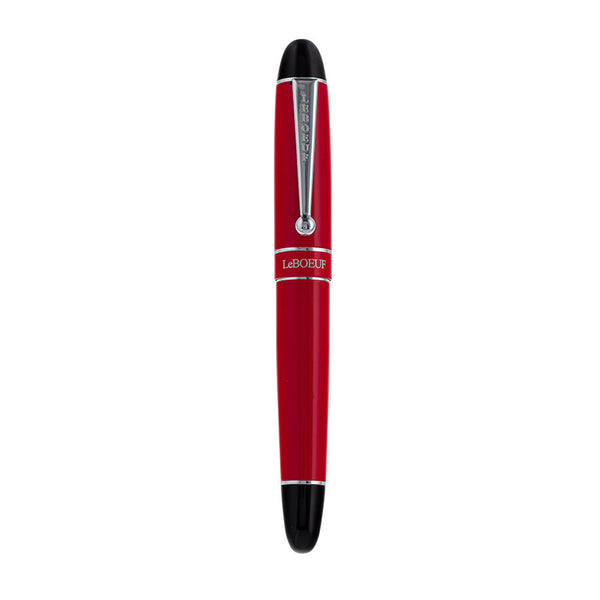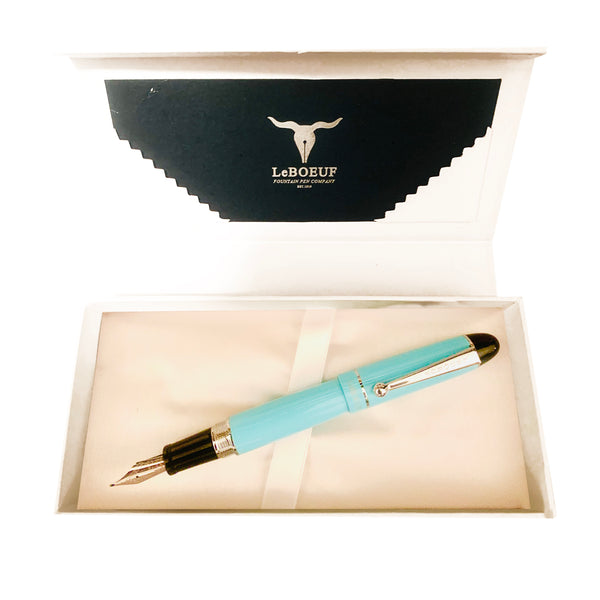 The LeBOEUF Fountain Pen Company pays homage its birthplace, Springfield Massachusetts with the release of the New "Springfield" Collection.
Established in 1919, The LeBOEUF Fountain Pen Company built its factory in the industrial city of Springfield Massachusetts. For the next 25 years, LeBOEUF perfected the production of the highest quality pens with a novel material at the time called celluloid.  As the first to produce pens with this material there called there pens unbreakable due to its durability over commonly used resin.
The New Springfield Collection is designed with inspiration derived from the vintage LeBOEUF pen models of the 1920' and 30's. Made from solid brass; each pen is hand coated in a vintage inspired lacquer glossy finish. Available in Sea Foam Green, Fire Engine Red and Powder Pastel Blue.
Each Pen features a silver-plated clip and two silver plated middle rings. Each Fountain Pen features a German silver-plated iridium medium nib with the stylish Leboeuf logo and utilizes a cartridge/convertor filling system. The LeBoeuf Springfield Collection is also available as a Roller Ball and uses an international style roller ball refill.
The New Leboeuf Springfield Collection is the second release from the new LeBoeuf Fountain pen Company.  This Vintage inspired collection is a stunning tribute to the city of Springfield Massachusetts, the birthplace of LeBOEUF Fountain Pens.