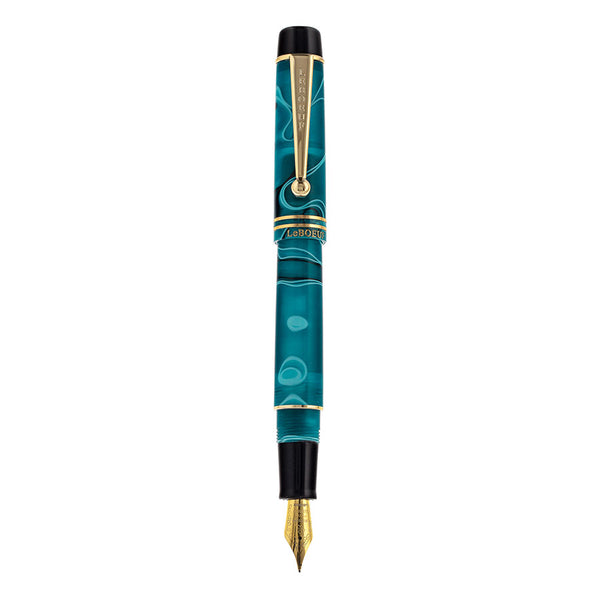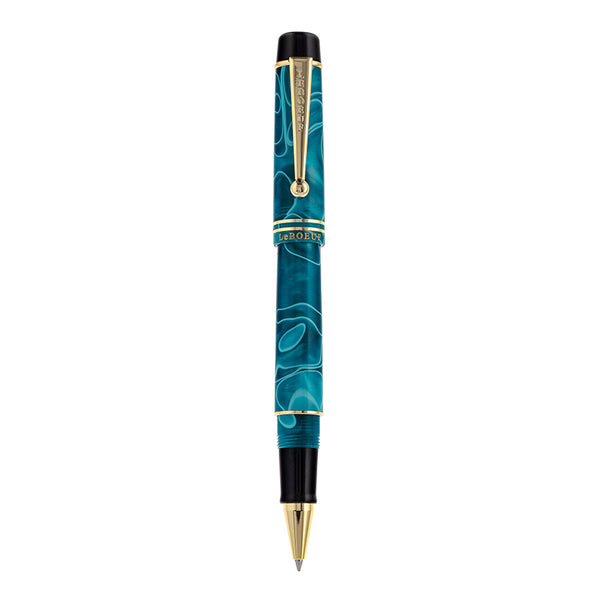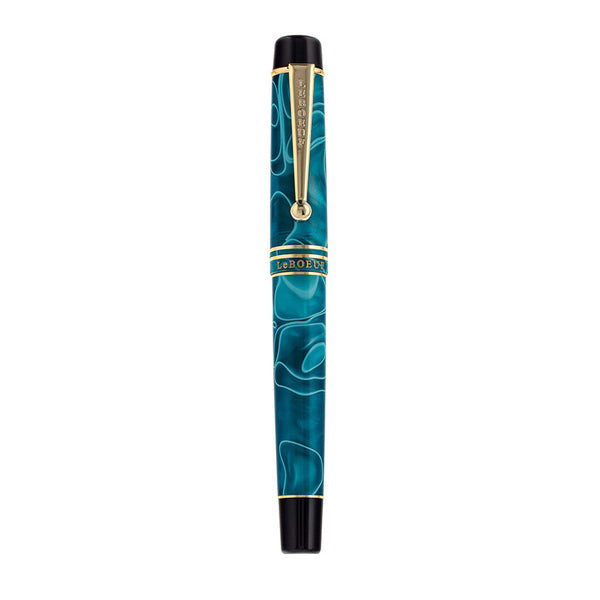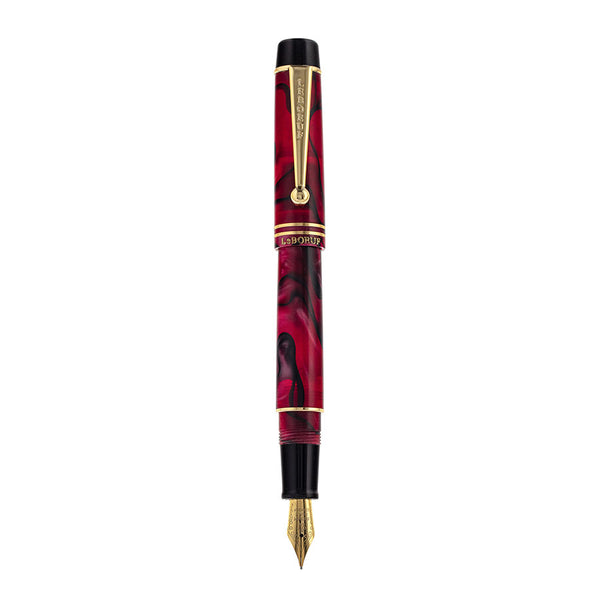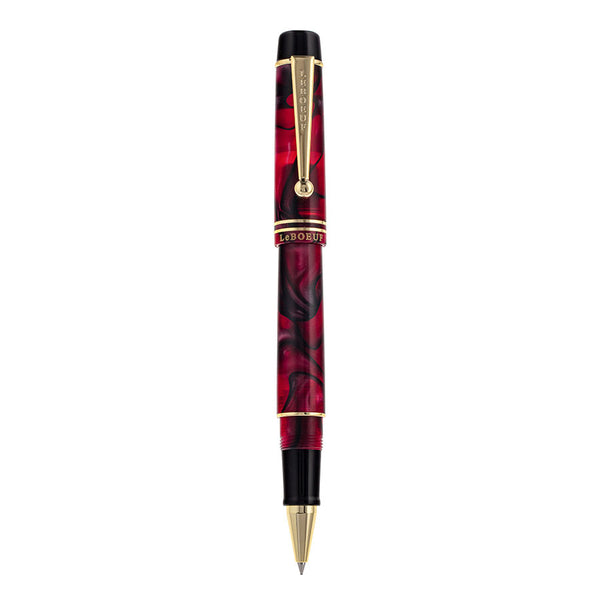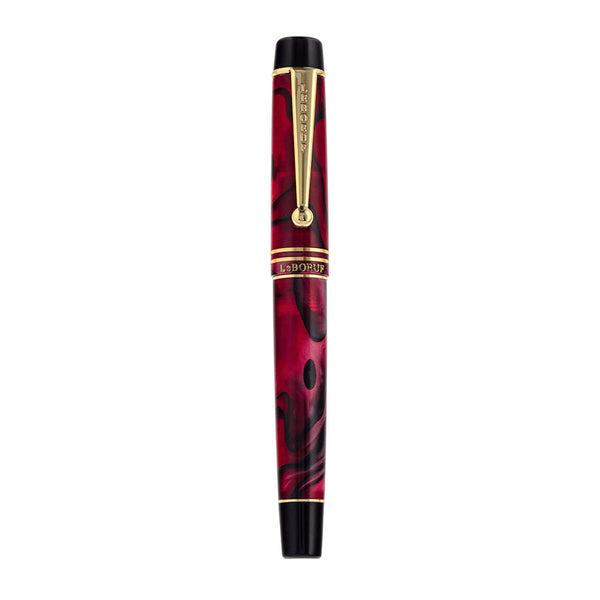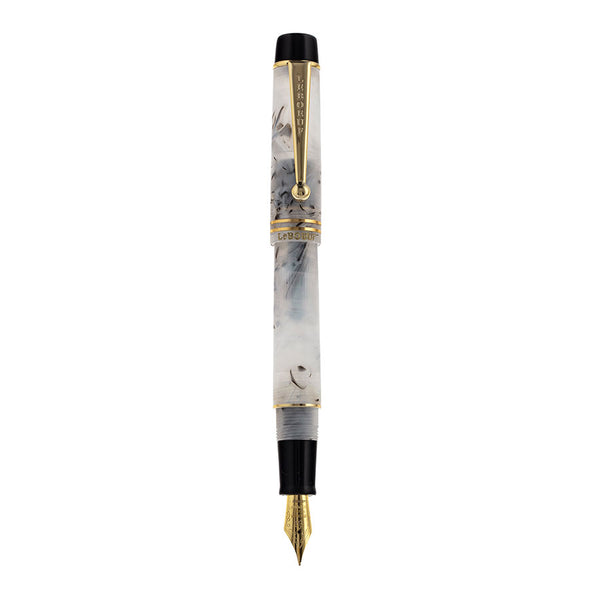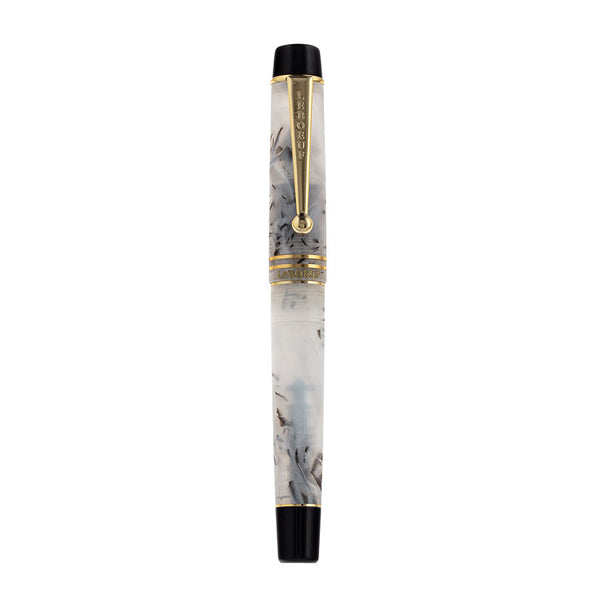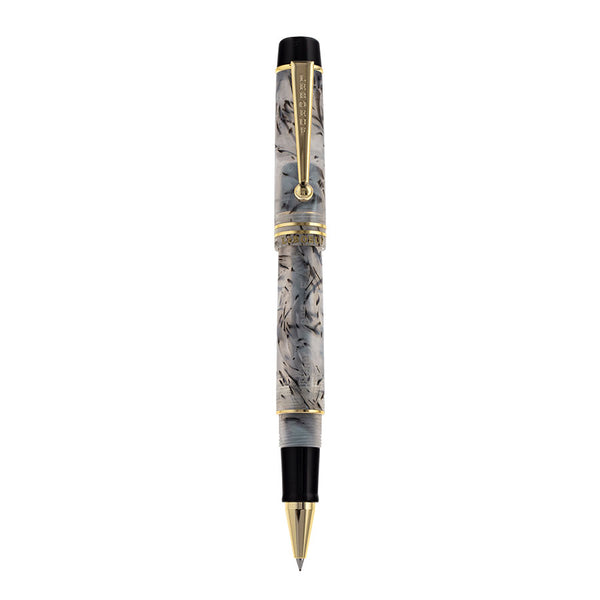 The new LeBoeuf Pilgrim Collection is the first release from the new LeBoeuf Pen Company. This Vintage-inspired collection is a stunning tribute to the famous LeBoeuf Fountain Pen Company and its most iconic pen, The Pilgrim.
Originally released in the 1930's, the Pilgrim Collection is a classical remake of this Leboeuf staple. Utilizing original LeBoeuf Pilgrim pens and drawings, we selected a unique celluloid-style acrylic to represent the look and feel of this timeless instrument.
The Pilgrim was designed with subtle details which pays homage to the original Leboeuf writing instruments made popular during the Golden Era of fountain pens.
The Fountain Pen features a German gold-plated iridium nib with the Leboeuf logo in Medium Point size. The Pen utilizes a cartridge/converter filling system. The Pilgrim is also available as a Roller Ball, using an international-style refill.