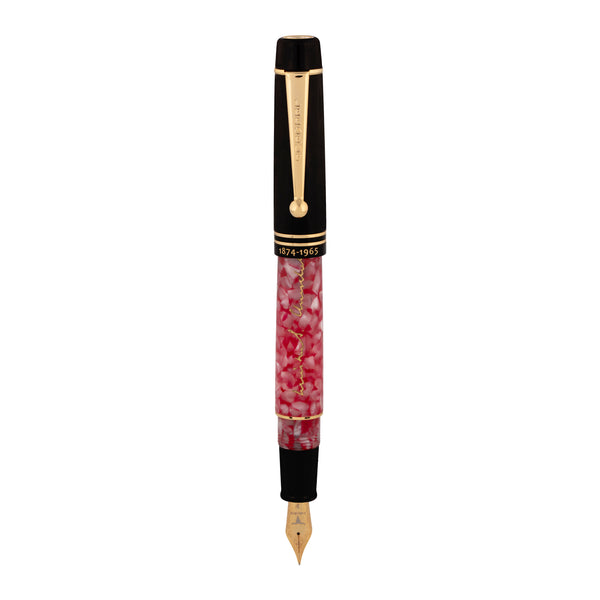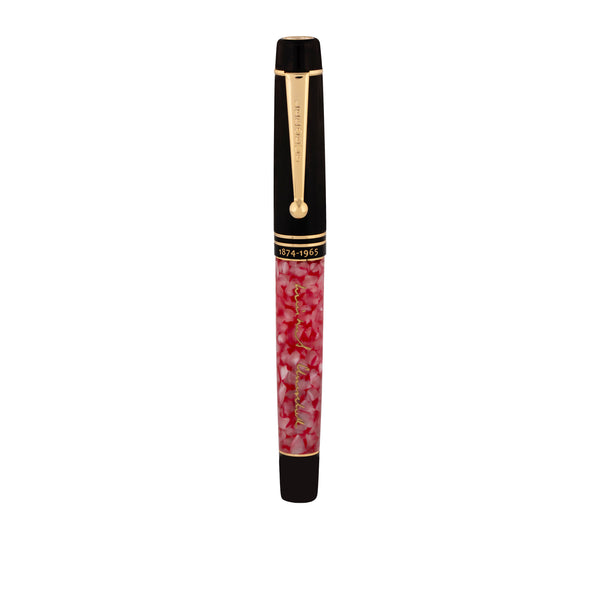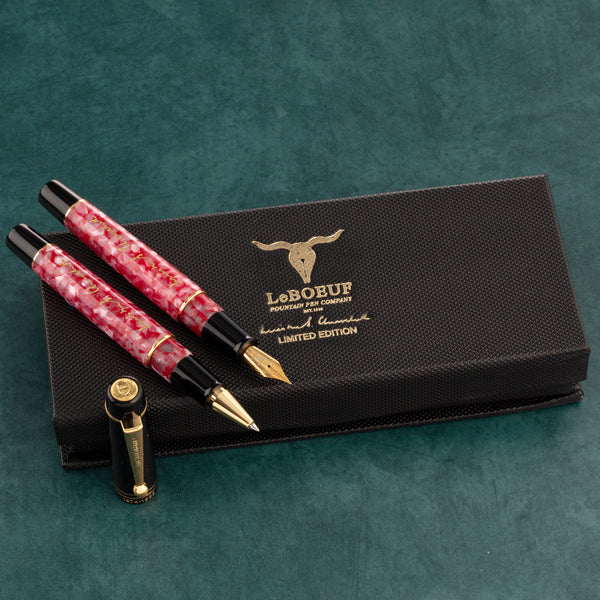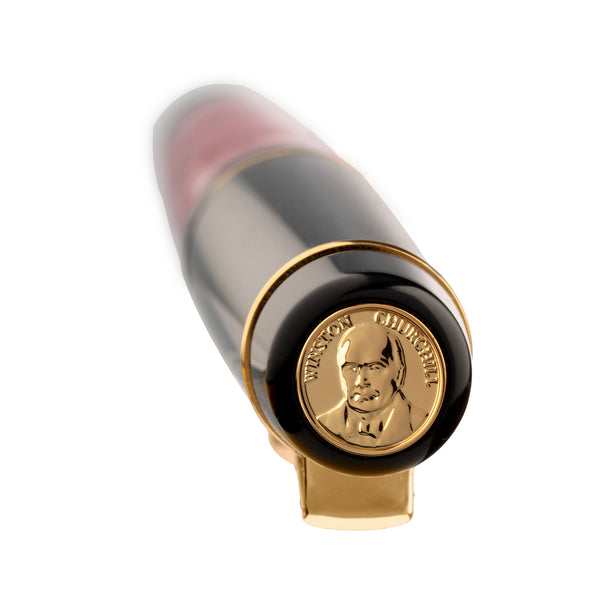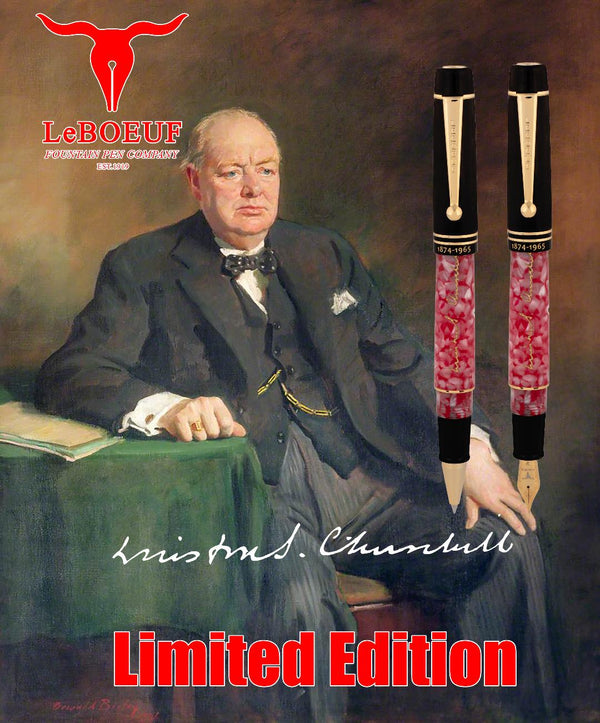 LeBoeuf introduces the Winston Churchill Limited Edition Fountain Pen and Roller ball, a stunning tribute to one of the 20th Century's most prolific world leaders.
Winston Churchill, one of the world's most powerful and inspirational statesmen and led Britain to victory in the Second World War.  Churchill was born on November 30th, 1874. His early fascination with the military led him to join the Royal Cavalry in 1895. As both a soldier and part-time journalist, Churchill travelled widely, including trips to Cuba, Afghanistan, Egypt and South Africa.
Following the resignation of Neville Chamberlin in 1940, Churchill was chosen to succeed him as Prime Minister. As the German Army prepared to invade most of the European continent, Churchill stood defiant and rallied all of Great Britain to stand up and fight the German onslaught. He was hands on in both the administrative and diplomatic functions in prosecuting the British war effort. His most memorable speeches were given in this period, and are credited with lifting the British morale during periods of great hardship. 
In his 1946 speech in the United States, Churchill turned the world's eyes towards the Soviet threat now looming. He declared that "an iron curtain has descended across the Continent", and warned of the continued danger from a powerful Soviet Russia. Churchill died in 1965, and was honored with a state funeral. His legacy as Britain's greatest Prime Ministers whose steady hand paved the way for victory for the allies still endures the world over.
The LeBoeuf Winston Churchill limited edition features a special Scarlet Red Marble acrylic barrel. This unique material was carefully selected to represent the color featured often in the uniforms of the British Military.  Each Barrel has been hand polished and engraved in Gold with  Winston Churchill's famous signature.  
A Gold plated embossed coin featuring Churchill's portrait sits atop each pen cap which also feature a Gold plated clip and band that enhance the elegance of this very special pen.
The Winston Churchill Limited Edition is available as both a Fountain Pen and Roller Ball.  Each Fountain Pen features a German 14kt gold plated nib in both Fine and Medium point and utilizes a cartridge/convertor filling system. The Roller Ball uses a standard International refill.
Each pen is packaged n a special commemorative Midnight Black box featuring Winston Churchill's gold embossed signature.
The LeBoeuf Winston Churchill Limited Edition is a stunning tribute to one of the 20th Century's most iconic figures whose determination and strong leadership helped to lead Great Britain and the allies to Victory in World War Two.