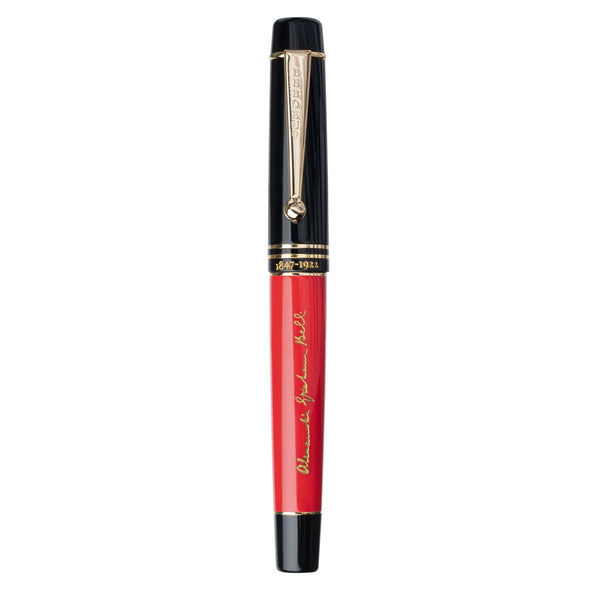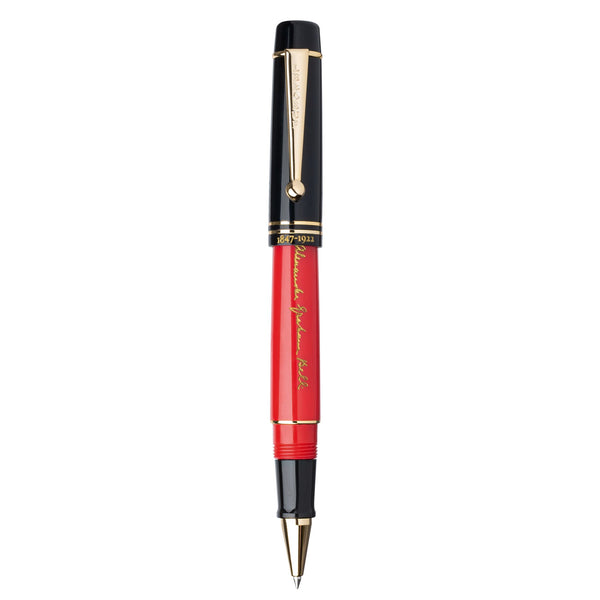 eBoeuf Limited Edition Alexander Graham Bell Fountain Pen - M Nib

The LeBoeuf Fountain Pen Co. presents the third in its American Icon Series, the Alexander Graham Bell Limited Edition, on the 100th anniversary of his passing in 1922 at his home in Nova Scotia. Interested in the mechanics of speech since the age of 16, Bell emigrated to the U.S. in 1871 to teach deaf-mute children a pioneering system called visible speech. Fascinated by the idea of transmitting speech, he came up with a simple receiver that could turn electricity into sound and was granted a patent for the telephone; the first telephone exchange was built in Connecticut and the Bell Telephone Company was created 1877. In 1880 he founded the Volta Laboratory in Washington where he continued experiments in communication, medical research, and teaching speech to the deaf, working with Helen Keller among others. LeBoeuf honors this American Icon with a new limited edition introduced exclusively at Fahrney's. The polished scarlet-Burgundy resin barrel is engraved with Alexander Graham Bell's signature. The cap top holds a 14K gold-plated medallion with his portrait. A 14K gold-plated clip with the LeBoeuf logo adorns the black resin cap. The fountain pen has a gold-plated German-made steel nib. Rollerball is also available. Limited to 100 pieces worldwide, each pen comes in a custom box embossed with Bell's signature.

*Cartridge/Converter Fill.