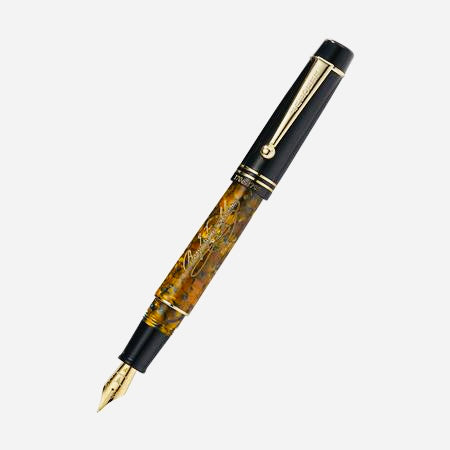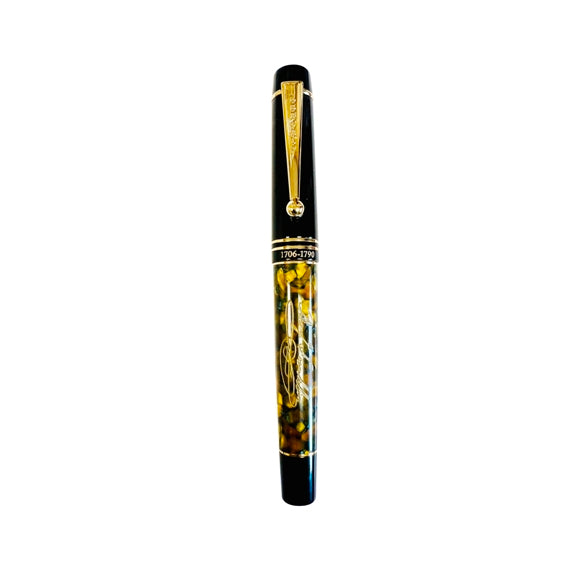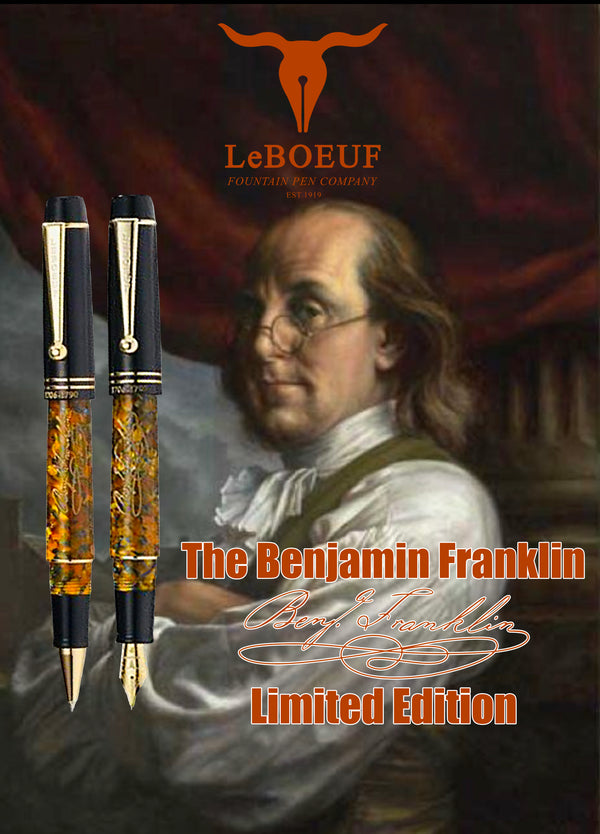 LeBOEUF proudly honors one of Americas most Iconic Founding Fathers, Benjamin Franklin, with the release of this special Limited Edition Collection designed to commemorate his vast accomplishments which helped establish our great Nation. 
Benjamin Franklin was America's scientist, journalist, inventor, politician, philanthropist and business man. He is best known as one of our Founding Fathers and the only one who signed all three documents which liberated America from Great Britain and created the foundation for our own Government ; The Declaration of Independence, The American Constitution and The Treaty of Paris. 
As a scientist, He proved by flying a kite that lightning was electricity and invented a rod to prevent it from hitting buildings. He invented bifocal glasses, charted the Gulf Stream, invented a clean burning stove and proposed theories on the contagiousness of the common cold.  
Benjamin Franklin genius was centered on the use of his network of business and social connections. He leveraged this network to the benefit of his variety of interests from science and politics to business and journalism. Unlike the other Founding Fathers, Franklin began as an artisan with only two years of formal education. He was the architect of his own fortune. He was a self-made man who becomes one of the most symbolic figures in American history. 
Benjamin Franklin died at age 84, on April 17, 1790.
The LeBOEUF Benjamin Franklin Limited Edition feature a special Golden Leaf Pearl Acrylic barrel carefully selected to commemorate Franklins numerous scientific, philanthropic and diplomatic contributions towards the creation of the United States. 
Limited to 100 Fountain pens and 100 Rollerballs, Each Barrel has been engraved in Gold Fill with Benjamin Franklin's famous signature. A Gold coin embossed with Franklins Portrait sits atop each pen cap. The Benjamin Franklin Limited Edition is available as both a Fountain Pen with German Gold Plated nib in F and M point sizes and a Roller Ball. The Fountain Pen utilizes a cartridge/converter filling system. The Roller Ball uses an International Roller Ball Refill. 
Each Pen is packaged in a special Commemorative Navy Blue Box featuring Benjamin Franklin's Signature. 
The LeBoeuf Benjamin Franklin Limited Edition is a stunning tribute to one of America's most iconic figurers. A Founding Father, whose contributions to American life still resonate today, 246 years after his signing of the Declaration of Independence.