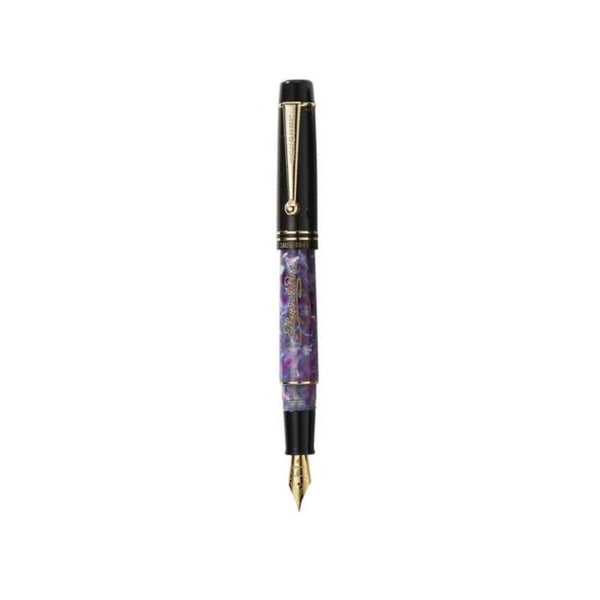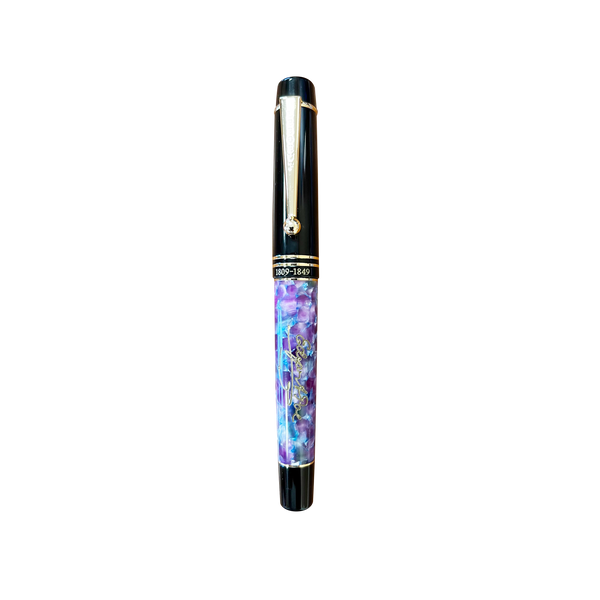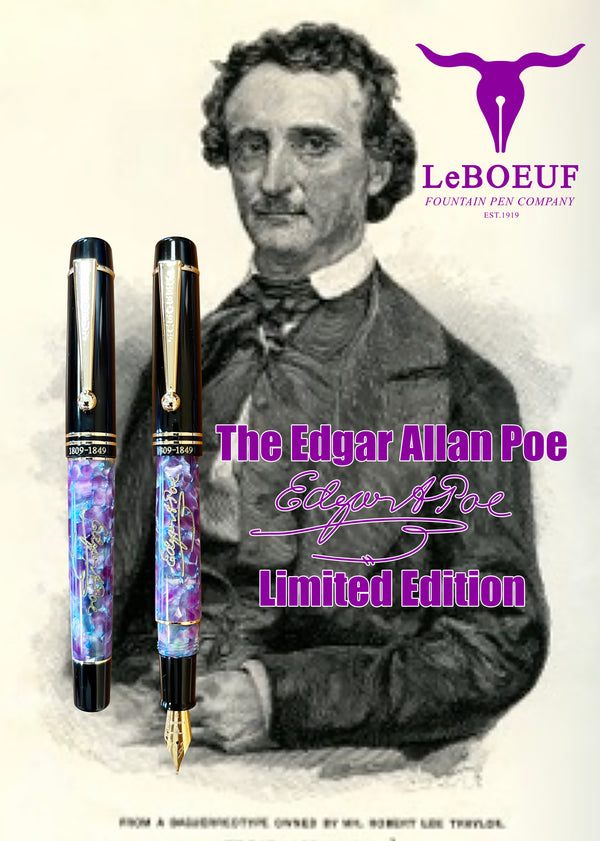 LeBOEUF pays tribute to the 19th century literary giant, Edgar Allan Poe, with the release of a stunning Fountain Pen and Roller Ball Collection.
Edgar Allan Poe was born in Boston, Massachusetts on January 19, 1809. He was a prolific writer, publishing short stories, poems, essays, and one novel during the course of his short life. His writing, mostly in the Gothic genre, greatly influenced horror fiction as well as the modern short story. Most notably, Poe is credited with writing one of the first published pieces of detective fiction, with his tale "The Murders in the Rue Morgue".
His best-known short stories, "The Fall of the House of Usher", "The Tell-Tale Heart", "The Cask of Amontillado", and "The Pit and the Pendulum", became classic psychological thrillers, while His most famous poems, "The Raven" and "Annabel Lee" are considered to be some of the finest literature of the Gothic genre. Sadly, Poe's troubled life ended tragically. He died at the age of forty, the cause of which is still unclear to modern biographers. Although his life was short, his literary influence both in the United States in Europe earned him a spot as one of the most influential writers of the nineteenth century.
The LeBOEUF Edgar Allan Poe Limited Edition features a special Midnight Blue/Purple Haze acrylic barrel inspired by the Dark Gothic literary themes of Poe's writings.
Each Barrel is engraved with Edgar Allan Poe's unique signature in Gold fill and a Gold medal embossed with his Portrait is carefully placed on the top of each cap.
The Edgar Allan Poe Limited Edition is available as both a Fountain Pen with German Gold Plated nib in F and M point sizes and a Roller Ball. The Fountain Pen utilizes a cartridge/converter filling system. The Roller Ball uses a International Roller Ball Refill.
Each Pen is packaged in a special Commemorative Navy Blue Box featuring Edgar Allan Poe's Signature. Limited to 100 pieces of each mode.
The LeBoeuf Edgar Allan Poe Limited Edition is a stunning tribute to one Americas most prolific author's, whose 19th century literature set the standard of the Mystery and Horror genre of future generations.