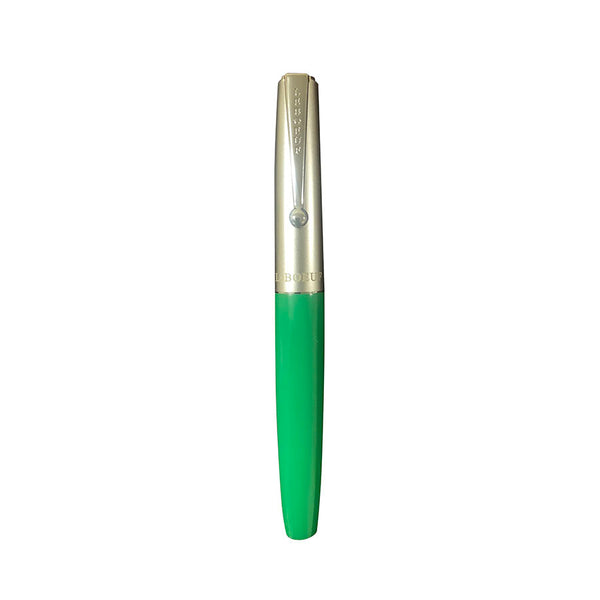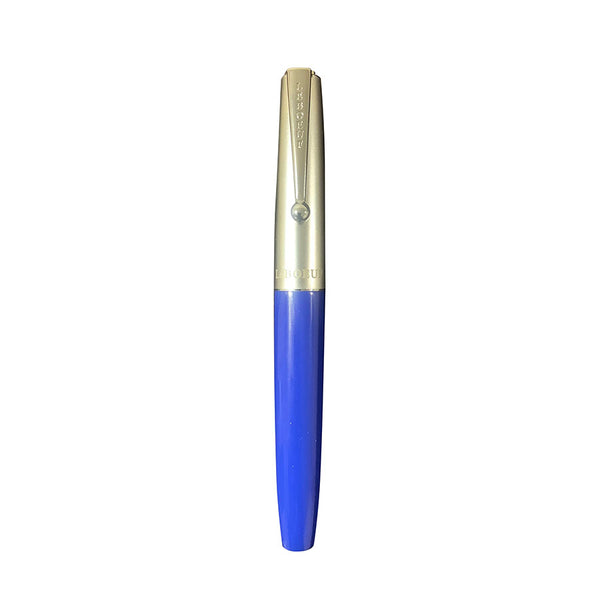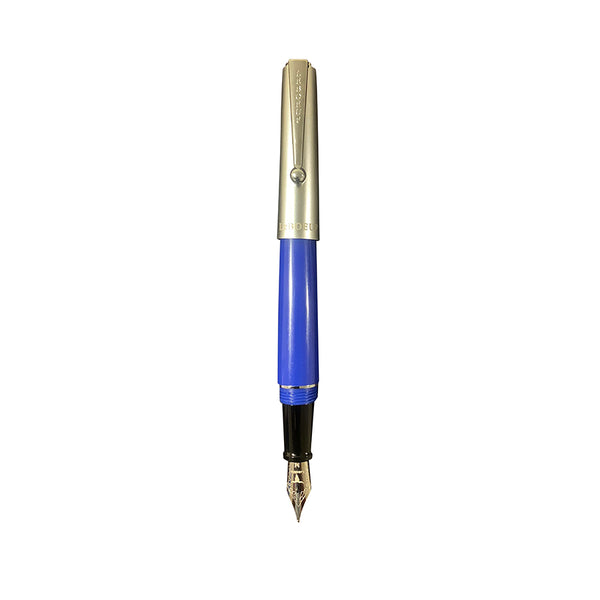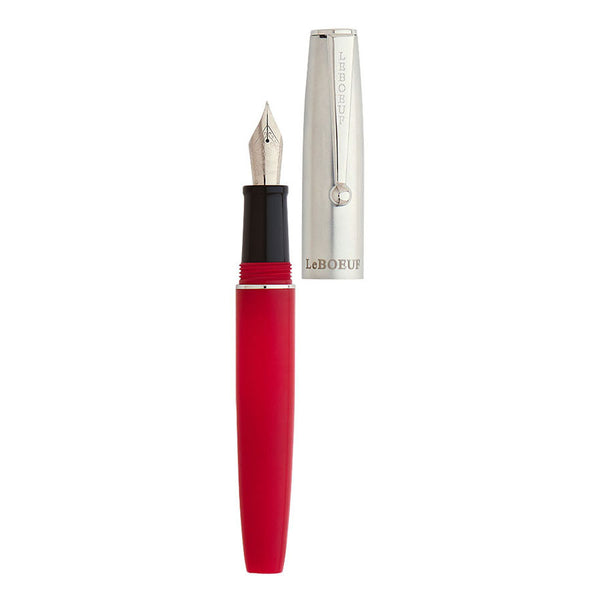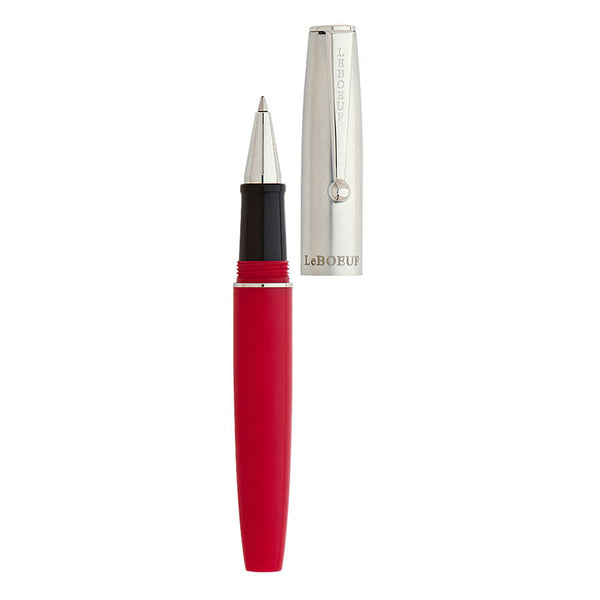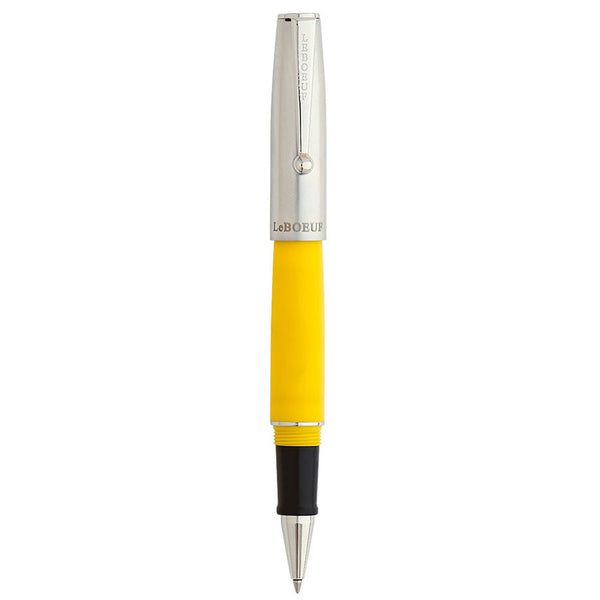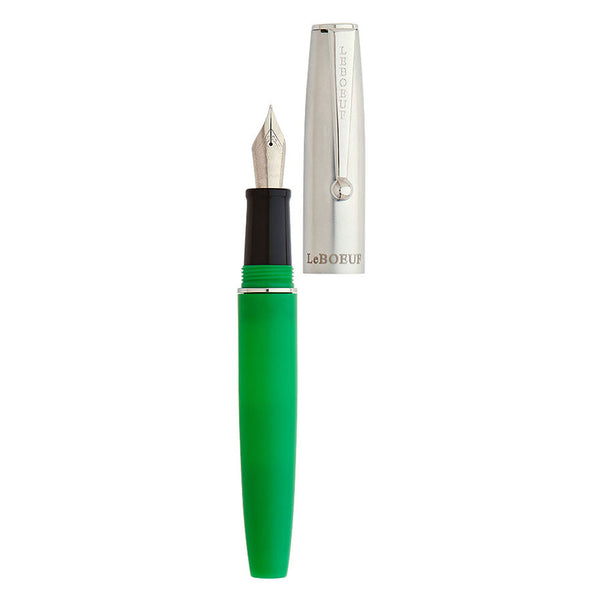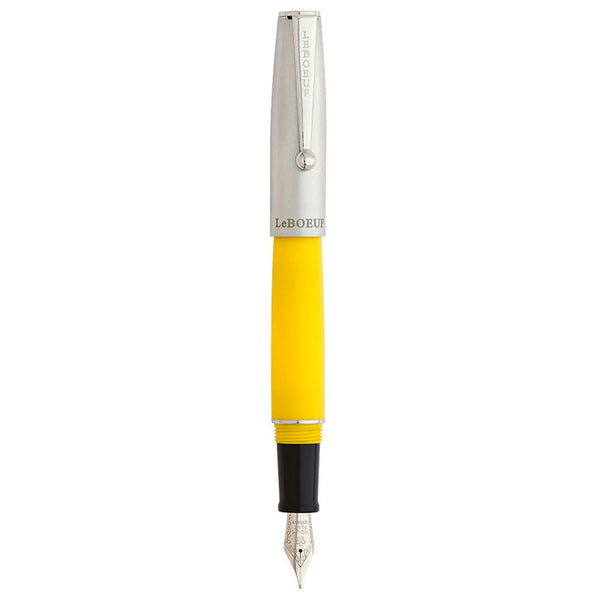 The LeBOEUF Fountain Pen Company is proud to introduce the new INK-O-MATIC collection, a streamlined retro design reminiscent of the fountain pens from the 1950's.

The INK-O-MATIC collection is produced using unique retro inspired resin barrels in four vibrant colors-Candy Apple Red, Lemon Yellow, Parakeet Green and Admiral Blue. A polished matte Silver plated cap and clip was added used to enhance the distinct vintage design of the pen.
Each Fountain Pen features a German silver plated iridium steel medium nib engraved LeBEOUF logo and utilizes a cartridge/convertor filling system.

The INK-O-MATIC is also available as a Roller Ball that uses a standard International refill.

The LeBOEUF INK-O-MATIC collection pays homage the popular pen styles of the 1950's with this classic retro design featuring modern writing technology.