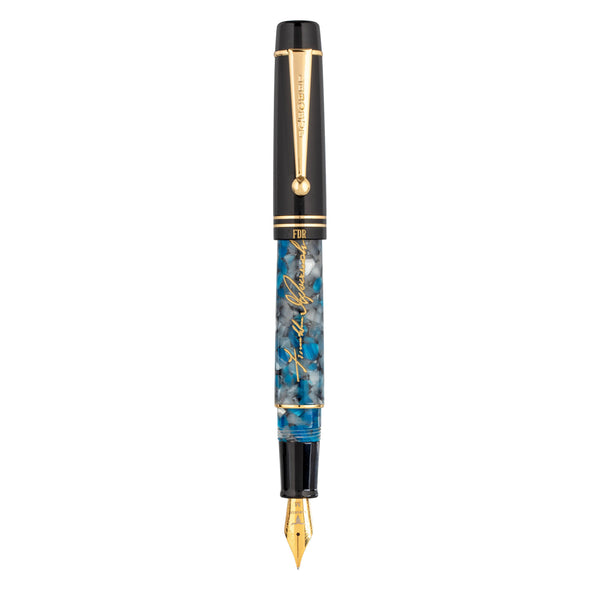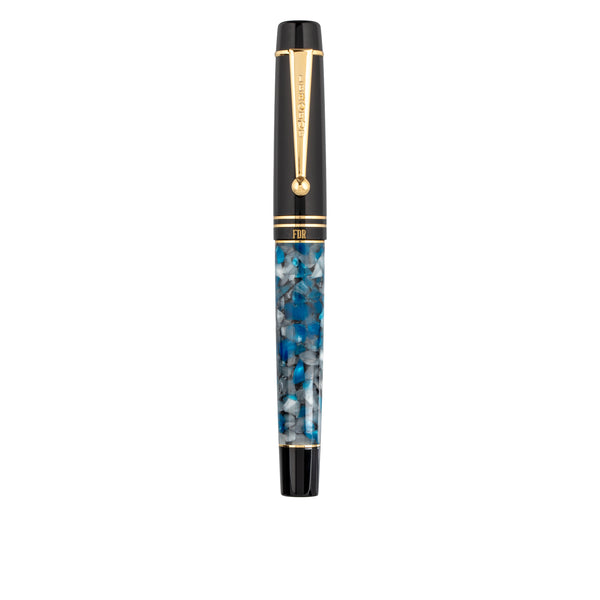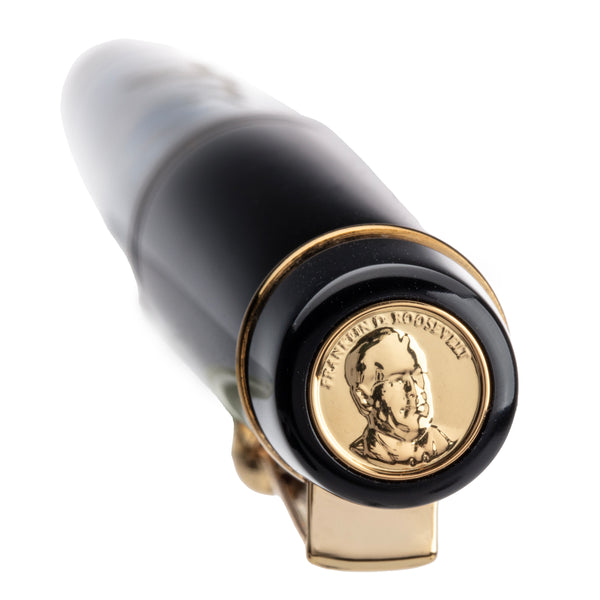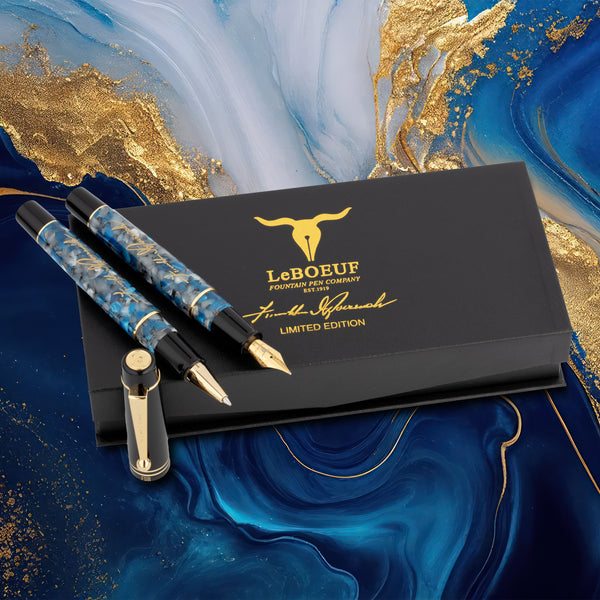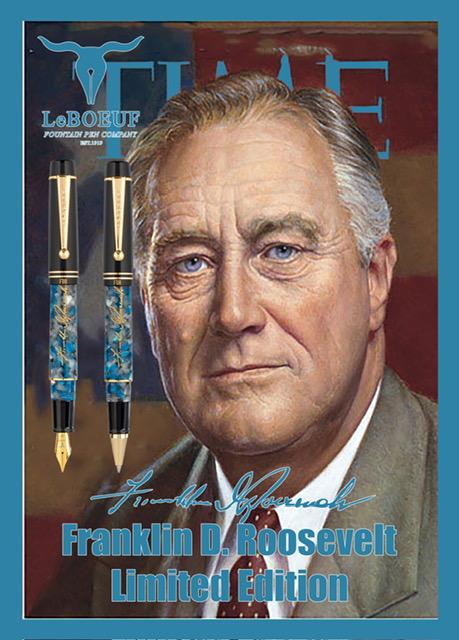 The LeBoeuf Pen Company proudly honors Franklin Delano Roosevelt, the 32nd President of the United States, with this stunning Limited Edition fountain pen and roller ball .
Franklin Delano Roosevelt was born in 1882 in Hyde Park, New York. His rise to national prominence began in 1928 when he successfully ran for governor of New York and won re-election in 1930. By the presidential election season of 1932, the Great Depression had worsened and showed no signs of abating. Democrats turned to FDR, a popular and successful two-term governor with a recognizable last name, to challenge President Hoover. Promising a "New Deal" for the American people, FDR was swept into office in a landslide. In his inaugural address, Roosevelt gave hope to dispirited Americans throughout the nation, assuring them that they had "nothing to fear but fear itself." Faced with the Great Depression and World War II, Franklin D. Roosevelt, guided America through its greatest domestic crisis, except the Civil War, and its greatest foreign crisis. His presidency—which spanned twelve years—was unparalleled, not only in length but in scope. FDR took office with the country mired in a horrible and debilitating economic depression. Roosevelt's combination of confidence, optimism, and political savvy—all of which came together in the experimental economic and social programs of the "New Deal"—helped bring about the beginnings of a national recove. While preparing to run for a fourth term, Franklin D. Roosevelt died on April 12, 1945. His death stunned the Nation. The courage and confidence of FDR helped lead the country through its most difficult economic Hardships and the perils of World War II.
The LeBoeuf Franklin D. Roosevelt (FDR) Limited Edition features an exclusive acrylic material called Empire Blue Smoke Gray Marble. This material was purposefully selected to represent FDR's New York roots, the starting point of his rise to the Presidency.
Each pen barrel has been carefully turned and high polished with Franklin D. Roosevelt's famous signature engraved in gold into each barrel. A Gold coin with a bust of FDR has been carefully fitted onto the top of each cap. Additional gold-plated accents accentuate the elegance of this special pen. The  FDR Fountain Pen pen features a German gold plated nib featuring the LeBoeuf logo in both Fine and Medium Points and utilizes a cartridge/converter filling system. A roller ball version is also available.  Each pen model is limited to 125 pcs worldwide.
The LeBoeuf Franklin D. Roosevelt Limited Edition celebrates the life of one the world's most Iconic figures whose confidence and courage guided the Nation through some of its darkest moments.