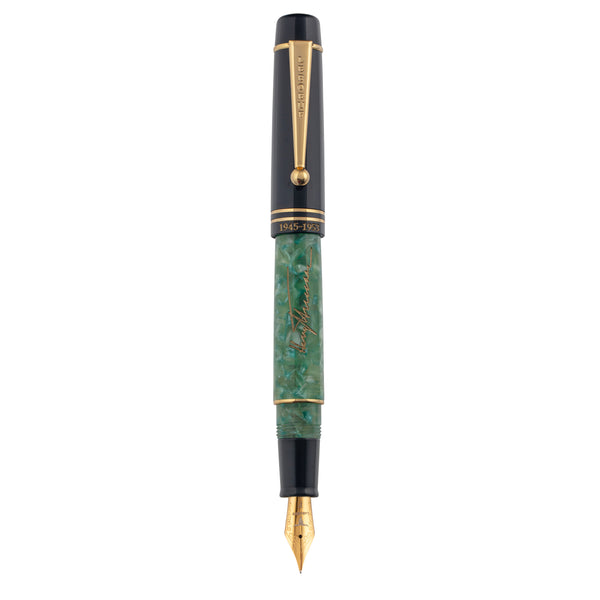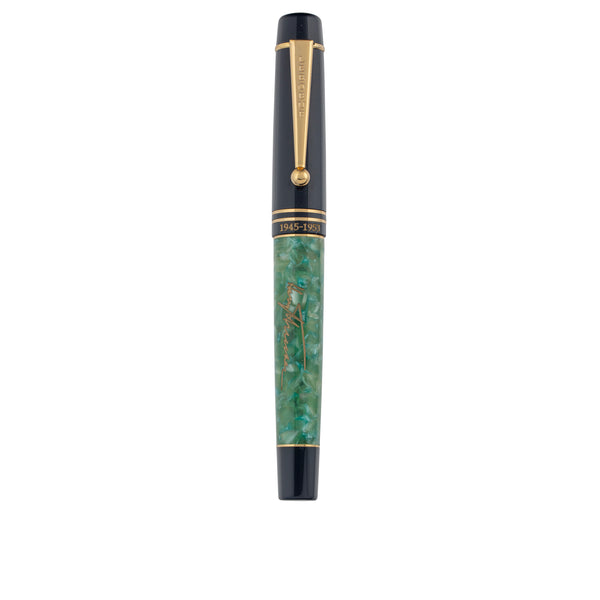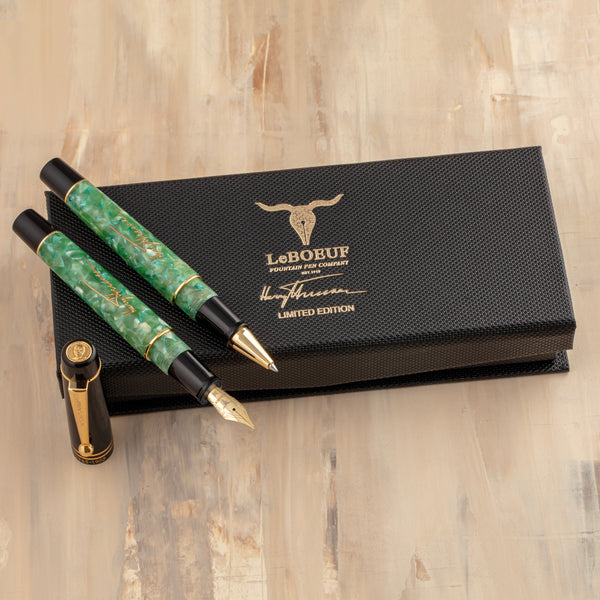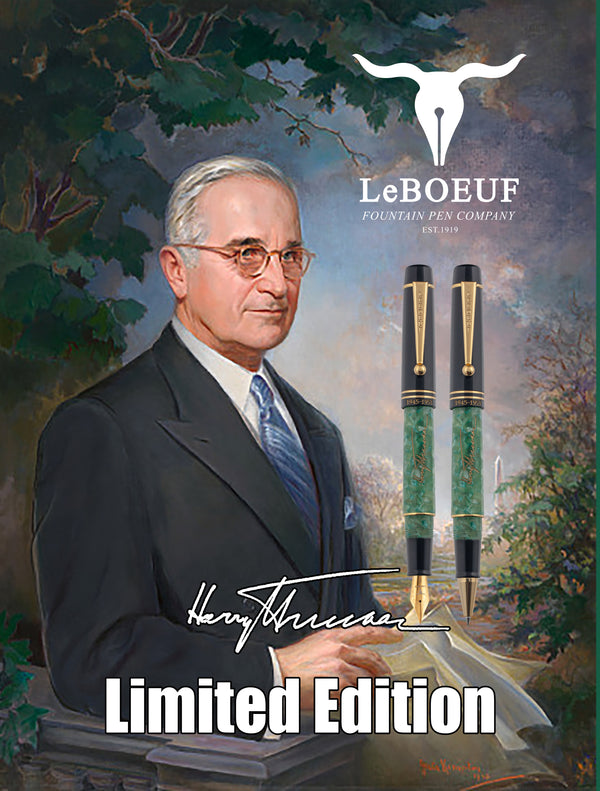 The LeBoeuf Pen Company is proud to honor the 33rd President of the United States, Harry Truman, with a stunning Limited Edition Fountain Pen and Roller Ball.
Harry Truman was born on May 8, 1884 and grew up in Independence Missouri.
After returning as a solider during World War 1, Truman pursued various business ventures which eventually led him into the world of politics.
In 1934, Truman was elected to the U.S. Senator Truman supported the New Deal and became a national figure during World War II when he chaired the "Truman Committee" investigating government defense spending. President Franklin D. Roosevelt chose Truman as his running mate in the 1944. The Roosevelt-Truman ticket won a comfortable victory over its Republican opposition, though Truman would serve only eighty-two days as vice president. With the death of FDR on April 12, 1945, Harry S. Truman became the thirty-third President of the United States.
 During his nearly eight years in office, Truman confronted enormous challenges in both foreign and domestic affairs. Truman's policies abroad, and especially toward the Soviet Union in the emerging Cold War, would become staples of American foreign policy for generations. At home, Truman protected and reinforced the New Deal reforms of his predecessor, guided the American economy from a war-time to a peace-time footing, and advanced the cause of African-American civil rights. Historians now rank Truman among the nation's best Presidents.
The LeBoeuf Harry Truman Limited Edition features a special exclusive acrylic called Key West Marble Green. This material was purposefully selected to represent Harry Truman's connection to Key West Florida and his summer home there, known as the 'Little White House". Each pen barrel has been carefully turned and high polished with Harry Truman's famous signature them engraved in Gold on to each barrel.  A Gold coin with a bust of Harry Truman has been fitted on to the top of each cap. Gold Plated accents accentuate the elegance of this special pen.
Each Harry Truman Fountain Pen features a German Gold plated nib featuring the LeBoeuf logo in both Fine and Medium Points and utilizes a cartridge/Convertor filling system.  A Roller Ball version is also available and uses a Standard International Roller Ball refill. Each pen model is limited to 125 pcs Worldwide.
The LeBoeuf Harry Truman Limited Edition celebrates the life of one of our greatest Presidents whose leadership and steady hand led the United States out of WW11 and into a new decade of peace and prosperity.